Can I download chat history?
800 views | Last updated on Dec 12, 2019
From the Chat History page in either the admin dashboard or the webclient for staffing, you can download chat history.
First search for the chats you are interested in, then click the "Download selected chats button"
Finally, select which metadata columns you are interested in along with transcript (if applicable and desired):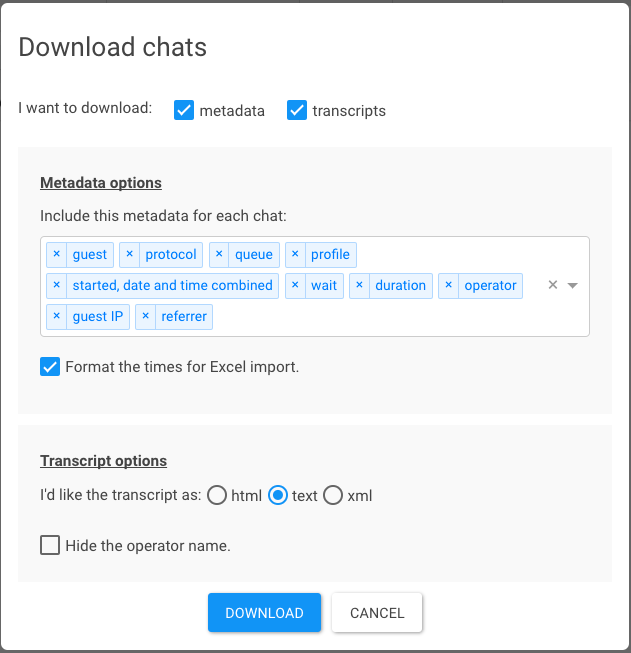 Using the "Download chats" dialog, you can:
Download metadata, transcripts, or both. If you opt for both, you'll get a CSV file with transcripts included. Otherwise you get a CSV file for metadata only and a ZIP file for transcripts only.
Select which metadata columns to include in the CSV file.
Optionally scrub the operator name from transcripts.
Combine related transcripts when downloading transcripts only.
Arrange transcripts in folders by queue or profile when downloading transcripts only.
FAQ URL: