How do I log into a FAQ site?
1896 views | Last updated on Mar 27, 2020 faq
You need to login for access to password-protected FAQ sites or to use the in-place editing feature. FAQ authentication is shared with the admin dashboard and webclient. That way, you only need to login once to access all three resources.
The login link is a very small, subtle icon in the top right corner of your FAQ page. It is subtle so that it will not represent very much visual clutter for or draw the attention of your guests when they view your FAQ.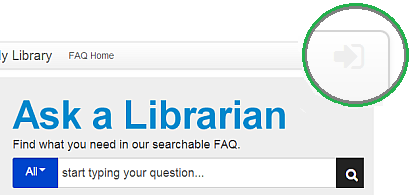 Note: If your FAQ uses a CNAME, you won't be able to login successfully. Instead, visit your FAQ's LibraryH3lp URL.
FAQ URL: